Statue of Thomas Kent (T.K.) Wetherell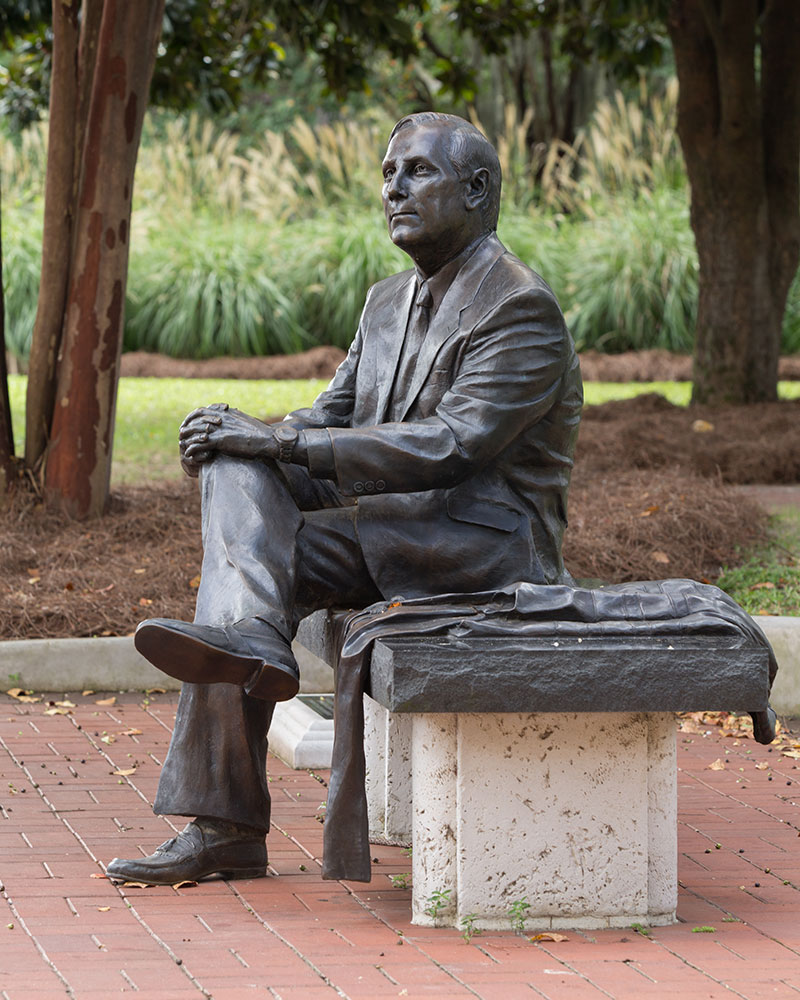 Installed on the south side of Westcott Plaza and unveiled in January of 2010, sits a life-sized bronze statue of FSU's 13th President, T. K. Wetherell, sculpted by husband and wife team Bob and Melinda Copper. President Wetherell served as the university's president from 2003 until 2009. A triple alumnus, Dr. Wetherell attended FSU on a football scholarship and played from 1963 to 1967. He earned a bachelor's degree in social studies and master's degree in education in 1967 and 1968, respectively, and in 1974, received a doctorate in education administration. Dr. Wetherell was a member of the Florida House of Representatives from 1980 to 1992, and Speaker of the House in 1991 and 1992. He served as President of Tallahassee Community College from 1995 to 2001 and also served as President of The Independent Colleges and Universities of Florida (ICUF).

Directions:
In front of the Wetherell statue and at the foot of the Westcott Building are the landmark FSU fountain and plaza.