Florida State University South Gate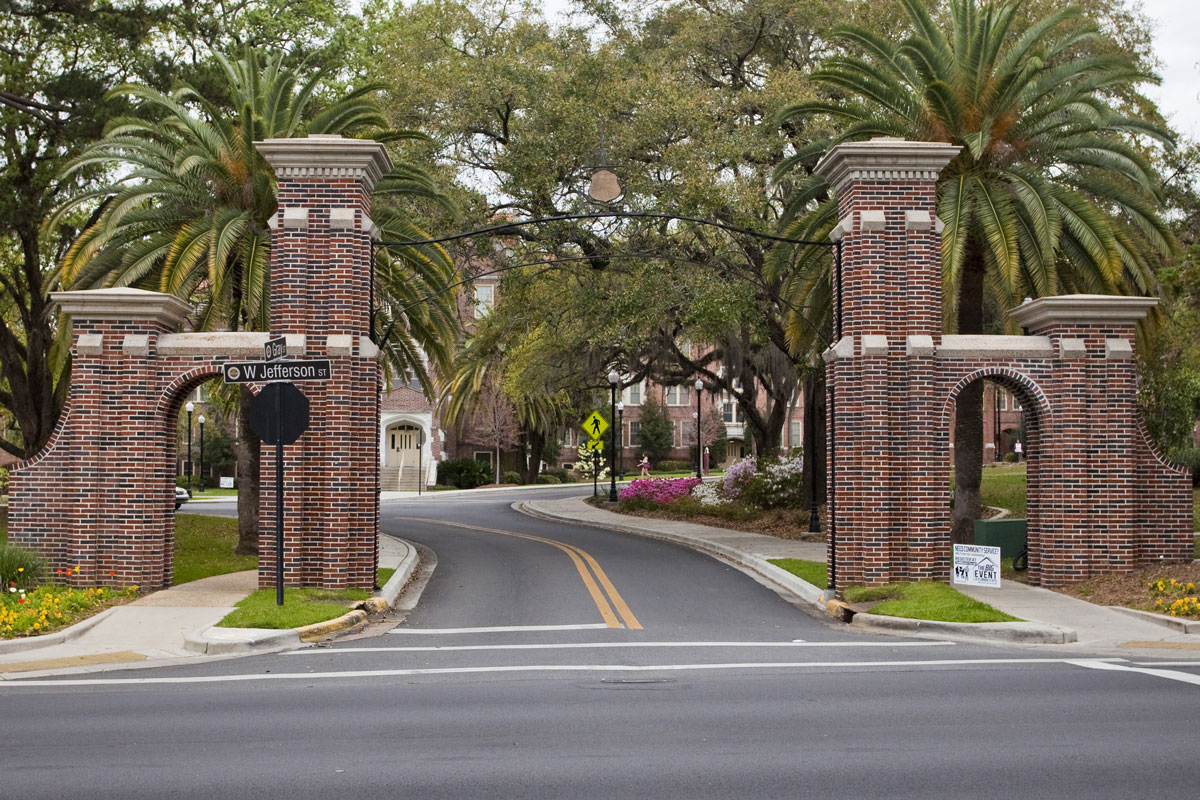 Located on Jefferson Street across from the iconic "Sweet Shop" and providing southern access to campus, is the university's South Gate. This gateway, with its Collegiate Gothic Architecture, was constructed in 1933 as a gift from the Florida State College for Women's classes of 1933 and 1935. Designed by Herbert C. Mendenhall, campus engineer, the gate is consistent with the Collegiate Gothic Architecture prevalent throughout campus and in like form to the original East Gate on Westcott Plaza. South Gate was part of a gift of three gates by the joint classes, the other two being located to the west and north. The South Gate is the only remaining gate from the original gift.

Directions:
Moving easterly now toward Westcott, on your left you will pass several historic buildings of note.